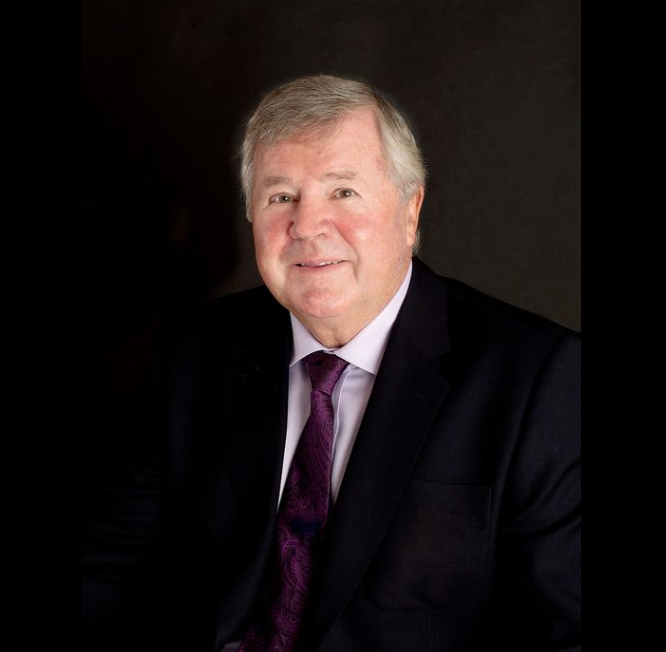 Passing of Paul Grimes
It is with great sadness that we report the death of Paul Grimes.
He served on the first club committee in 1974 as "Recording Secretary" and was active in the wonderful progression of the club; from the very first season to his sad passing. Paul was a strategist and was critical to all the big decisions made by the club.
On the field of play he was a true competitor and a very skillful line-out jumper (no lifting in those days), with a tremendous pair of hands.
Jack Conlon remembers a cup semi-final against St Mary's in the 1977/78 season, when we were "under the cosh". The heads were down in the third quarter. It was Paul's call to arms of "c'mon boys lets win the last 20", that gave us a lift and we did indeed win the final quarter, with Paul in the van. The following season he combined being club president with being a member of the team, that won the O'Connell Cup.
Paul was a very accomplished golfer and played for Leinster Youths in his time. He was playing Junior 5 rugby for Ashbourne first team, in the early days. I enquired, one day, as to why he choose rugby at a low level rather than play golf at the top? He replied: "Because I enjoy it" .His answer was a life lesson.
Jack talks about remembering Paul working for Redpath Properties, in Mount Street , in the early days. He subsequently set up his own auctioneering business very successfully, in Ashbourne. How proud he must have felt later, to see the fruits of his labours and his legacy, being taken on and developed by his own family. The rugby legacy was also passed on.
We offer Sheila, Robert, PG, Dermot, Serena, Siobhan and all the family our sincere condolences. May Paul rest in peace.
Reposing at Michael Ryan Funeral Home, Ashbourne, on Tuesday 7th February, from 3pm to 7pm.
Funeral Mass, Ashbourne church 12 noon on Wednesday 8th, with burial at Donaghmore church graveyard.