The Executive of@Ashbourne Rugby Club would like to extend its sympathies to the family of Declan Flynn on his passing on Thursday. Declan joins a number of stalwarts
Great to see our player Conor McNally playing with the Irish Defence Forces in their World Cup in France. As he says himself very much 'repping' Ashbourne Rugby Club
BIG NEWS - Which we are delighted to announce Judy Bobbett has joined @AshbourneRFC as our new CCRO and brings her extensive experience and knowledge to the club.
Ashbourne Rugby Club we are delighted with the news that our 4 U18 Girls representing the North East & will play Ulster next Weds @ Dromore RFC Amber Finglas,
Newcomers - meet the players and coaches and see the club. Players with experience - come join a growing squad!
Men's training is up and in full swing since the 18th of July! Please join us & if new into the locality it is a great way to meet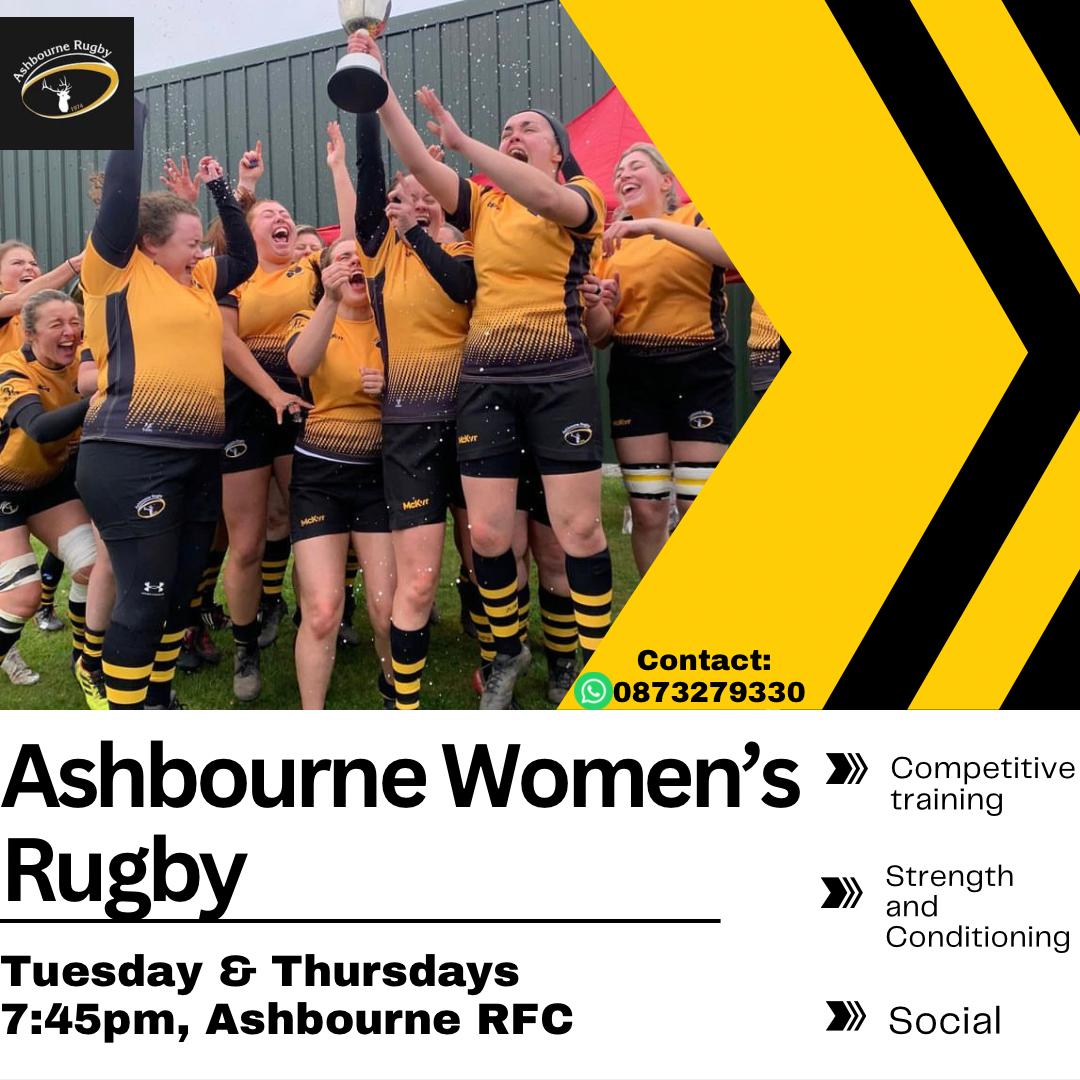 Womens team back in full training. All welcome with or without experience Excellent coaching team Please join us!
Our second season of rugby is beginning and we are so excited to announce our new additions to our coaching team this season 👏🏼 Returning to the coaching team
Looking forward to seeing you all back and newcomers are more then welcome!