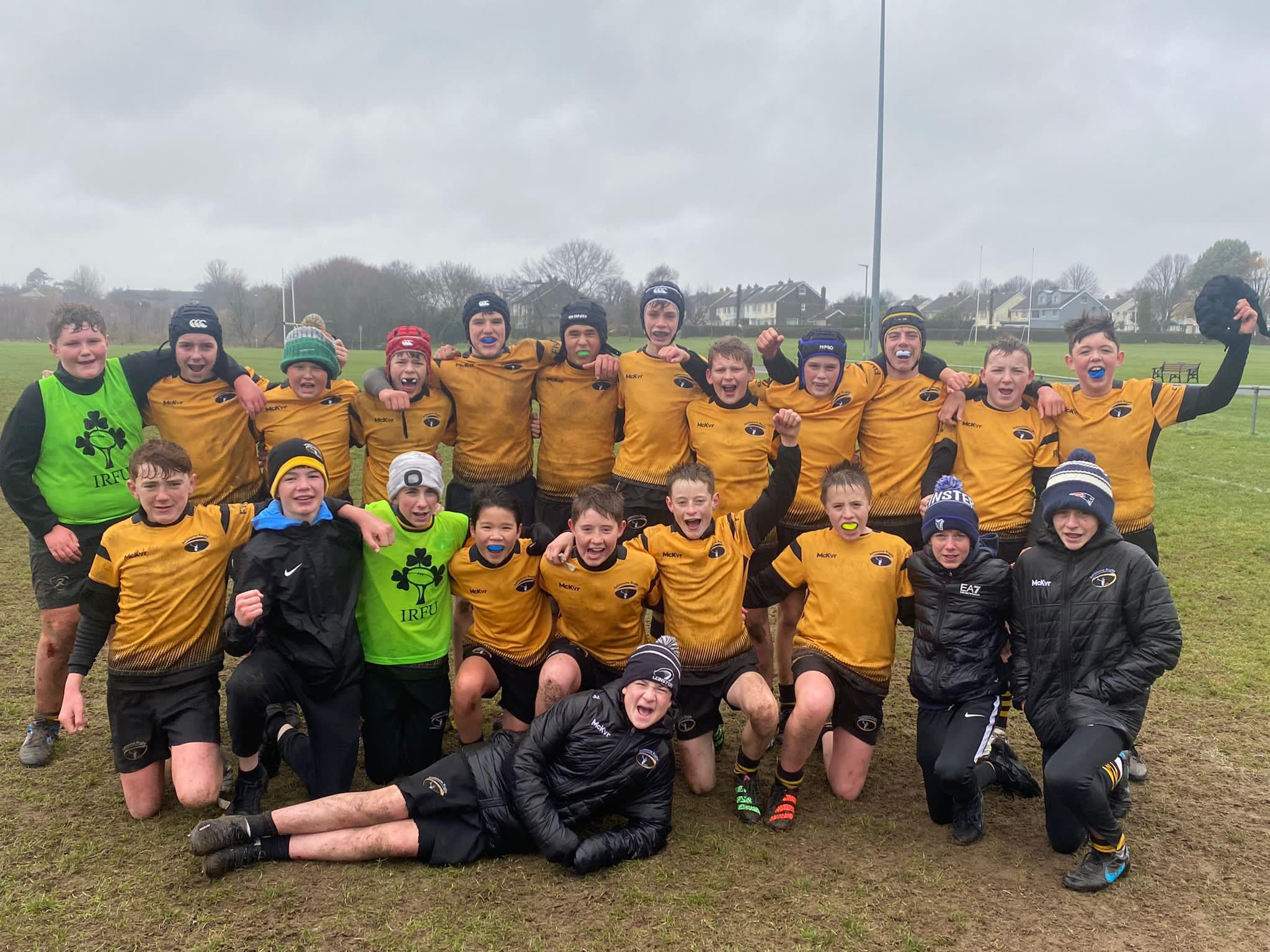 Ashbourne u14's brave strong head winds to finish 2022 on a highpoint at Seapoint Rugby Club
Following the big freeze last week, Ashbourne made the trip to Seapoint as part of the Leinster Youth/Schools Division 1 league a week later than originally scheduled.
The temperature might have been above freezing, but with the strong coastal wind the real feel was well into minus figures.
Seapoint chose to play into the wind in the first half and Ashbourne took full advantage of this from kick off and got 3 converted tries. Seapoint battled back though and made it 10 – 21 at half time with the benefit of the wind to look forward to in the second half.
It didn't take Seapoint long to get another try, which they converted and move to within 4 points of Ashbourne. But Ashbourne changed their tactics to keep the ball in close quarters and use a run approach rather than move it wide in the wind. This paid off and with 2-line breaks, Ashbourne put 12 more unanswered points on the scoreboard and finished out the game 33 – 17.
Hats off to all 20 players that played, each one of them stepped up. Jack Brennan led by example as team's captain and was responsible for a couple of tries; Rob Moran showed great skill to navigate the ball over for 4 out of 5 of conversions, a feat any 10 from the provinces would be proud of in that grueling wind.
Mikey Flynn used his initiative to get over the line and Jack White also got over for 2 tries. Lewis Bermingham had a tough job as Seapoint kept testing him with many kicks behind the defensive line in the second half.
All the forwards rucked brilliantly including Dylan Pentony, Donnacha Halpenny, Ronan Adams, Evan Finglas and James Murray.
Kean Moran and Griffin Bermingham were brilliant in carrying the ball forward. Tacklers of the match were Jeff Mahon, Cillian Ennis and Mikey Heavey.
Kyle Hetherton, Callum Kelly, Johnnie O'Connell, Jack McLaughlin and Finn Moore all played really well to make significant contribution both in attack and defense.
The lads will take a deserved 2 week break for Christmas before resuming in the league in early January, but brilliant for all involved to finish on a high.
A big thanks to
Seapoint Rugby Club
for their hospitality of lovely sandwiches and treats and we wish you the best for the rest of the season.