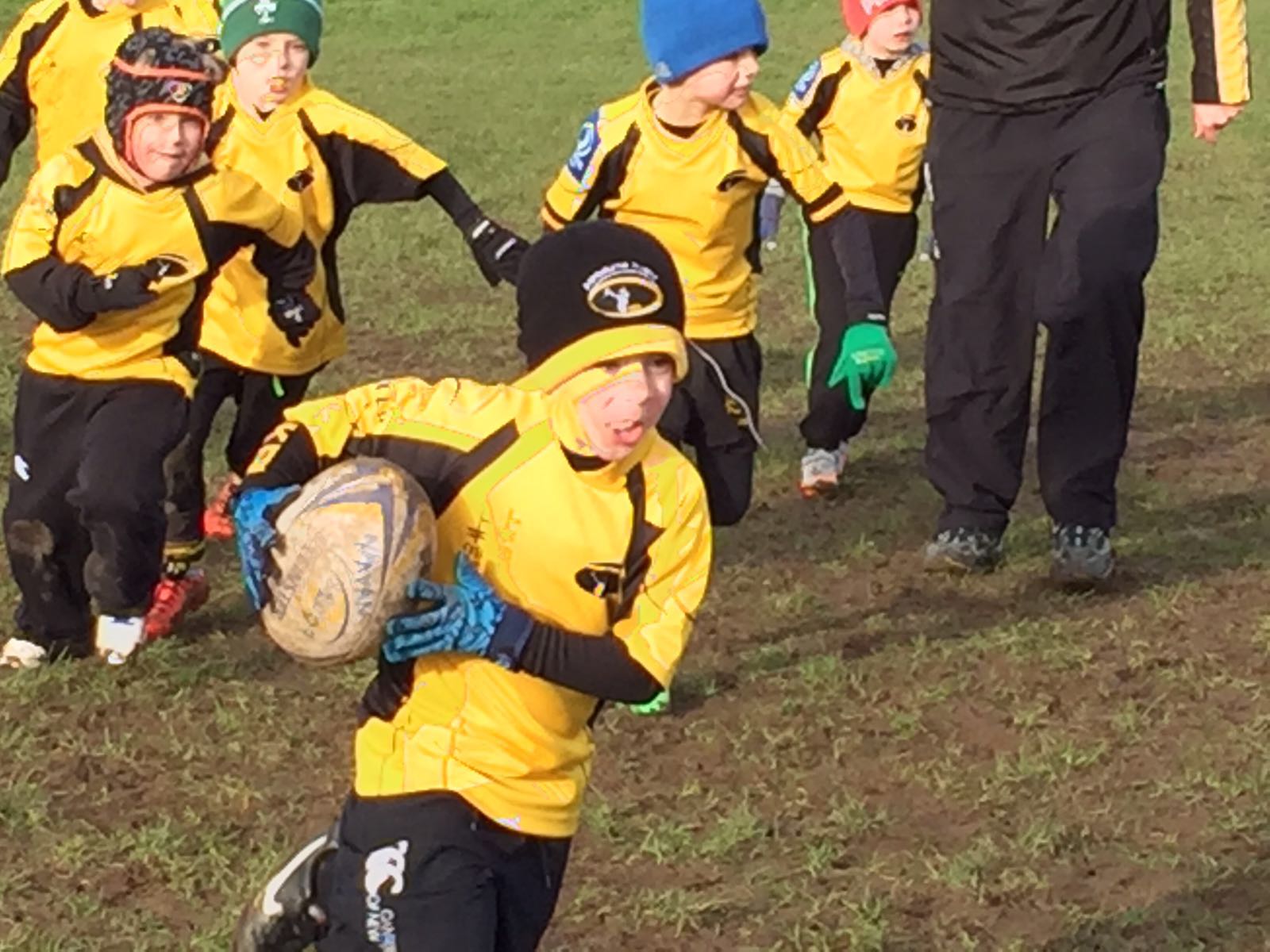 Away Day to Navan for Under 7's!
Ashbourne's U7's travelled up to Navan early Sunday morning for their first away match of 2016 and fielded 2 teams that each played 2 teams from the hosting club.
Having got used to the astro surface in Ashbourne it took both Ashbourne teams a little while to warm up and get used to the mucky pitches in Navan. That said, Ashbourne defended really well in both teams from the start and once they acclimatised to Navan's icy wind and the mucky pitch, the try count began to mount.
There were tries that the Senior team would have been proud of from Mikey Flynn, Jack Brennan, Jack Ryan, Callum Kelly and Johnnie O'Connell on one team and Jack Milner, Charlie Leonard, Conor Dwyer on the other. Conor's younger brother Darragh joined us from the under 6's for the morning and didn't look out of place amongst his elders as he got stuck in and also ran in for a try.
Some great running and tackling was seen across the 2 Ashbourne sides by Joshua Colville, Isaac Power, Quinn O Reilly, Dylan Pentony, Hugh Hanley, Louis Murphy, Jeff Mahon, Ryan Hayes and Kealan Jordan. Navan found it very difficult to make the breaks and get through.
Navan continued with their great hospitality with sandwiches and buns in the club house after the four matches. It was then that the Navan coaches commented how good all the Ashbourne players were at running forward and not being afraid to take a tackle and offload.
Overall from Ashbourne, there was great support play, some real good running into space as well showing the ability to secure the ball when it went loose. They are the teams to watch as they move up through the Mini's. Roll on the next match in two weeks time.
Thanks to Navan RFC for their great hospitality and look forward to meeting up again