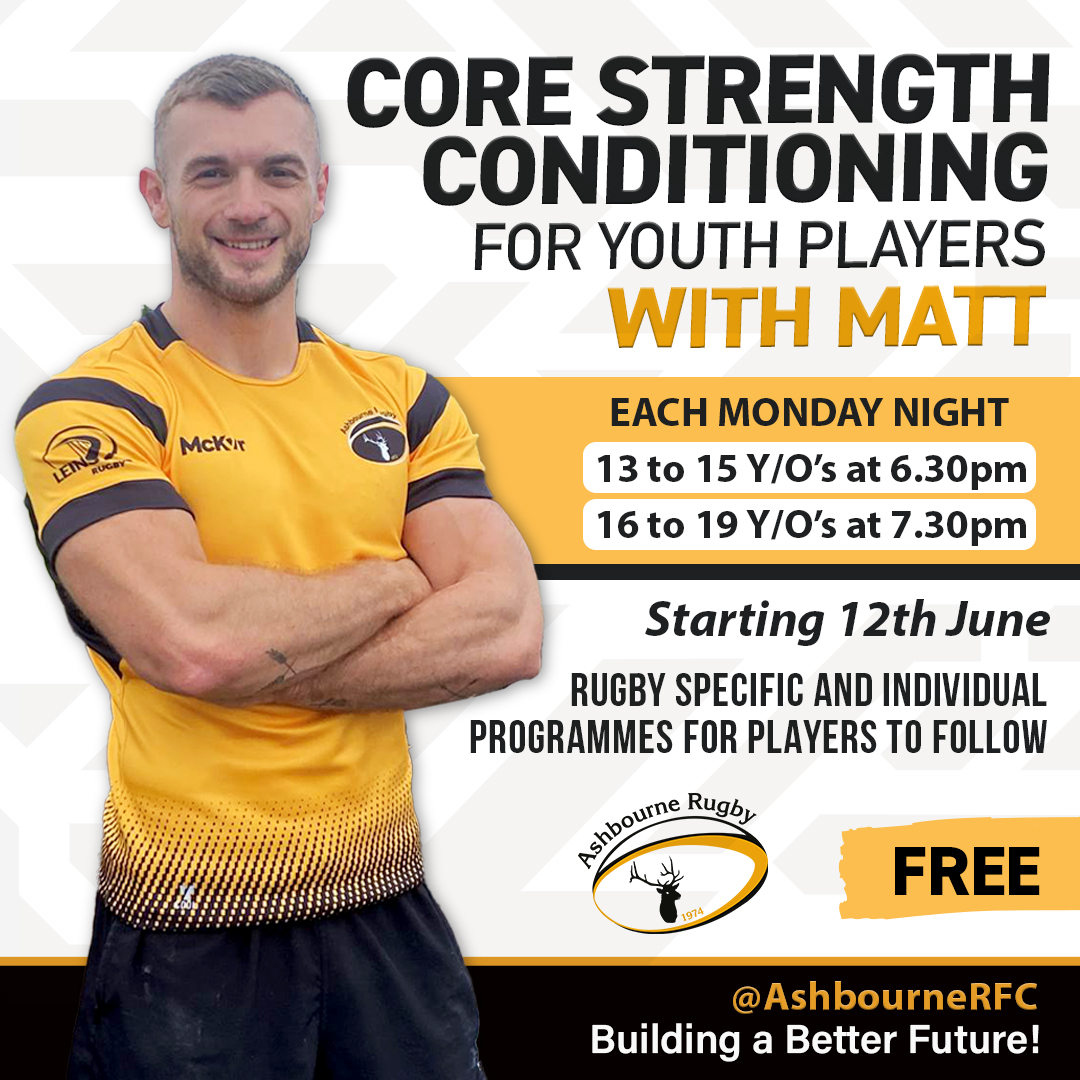 Ashbourne Rugby are delighted to offer to all our Youth Boys Players - specific Strength sessions focused on relevant age grades. This is a great way to give correct teaching of core strength techniques with a qualified instructor and programmes given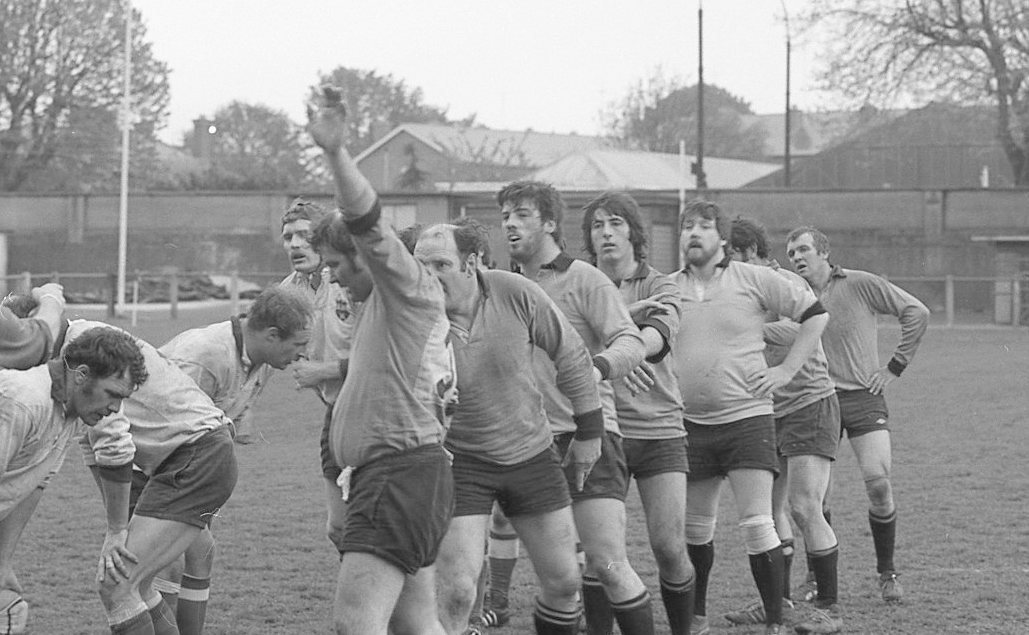 It is with sadness that the club was informed you of the passing in the California of Conor Hickey a former captain of Ashbourne RFC in 1982/83. He was a legend in the early days of Ashbourne Rugby Club and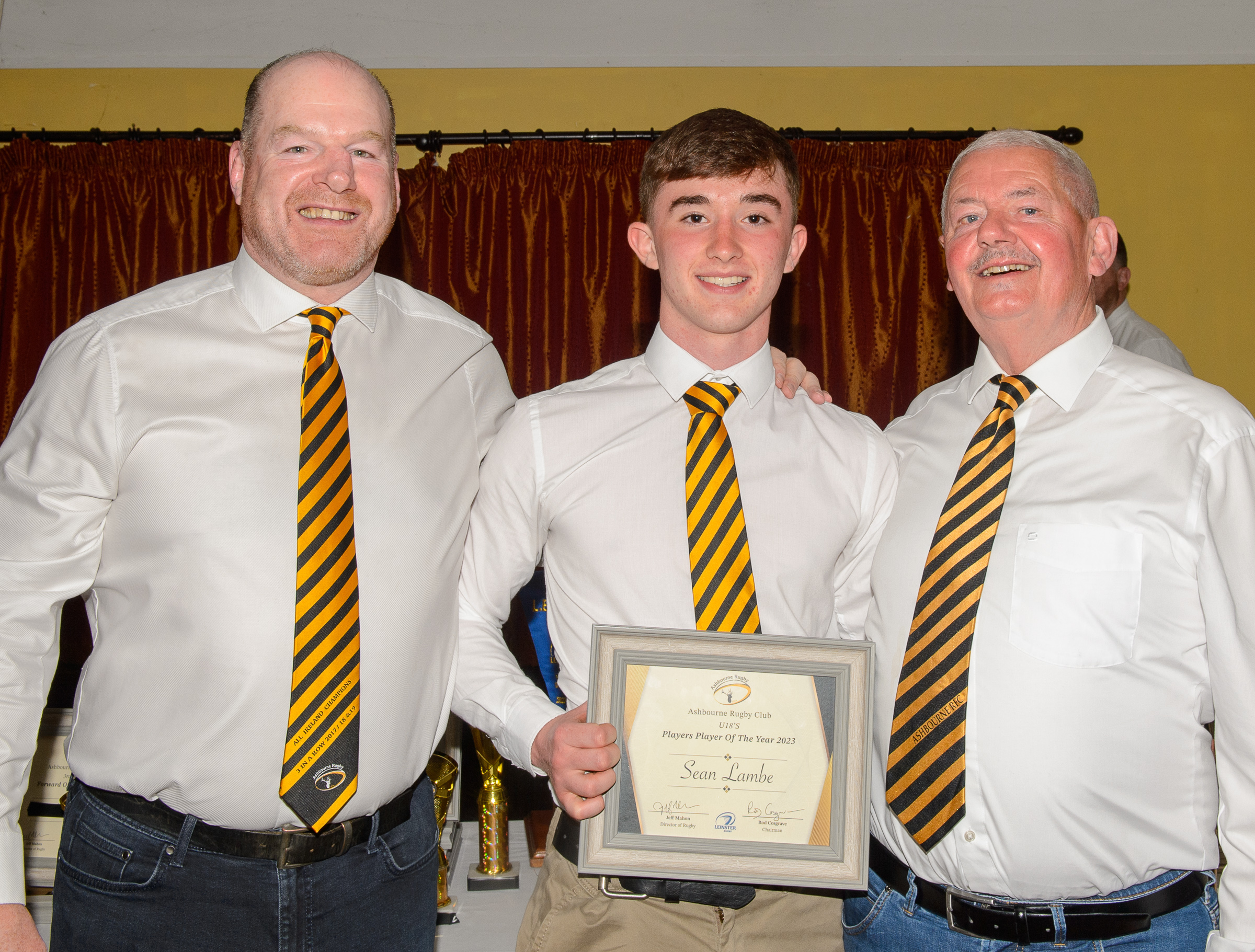 Ashbourne Rugby Club - Our successful Under 18.5 team who won the Div. 1 Leinster S/Y Cup were presented their awards at the Ashbourne Clubhouse last weekend. The point was made clear that the success was down to team effort and
Here is an opportunity to, as the poster says, Give it a Try - any young girl who wants to try rugby out and see how you get on, here is the opportunity.
Ashbourne 1st XV continue to look for silver wear and are in the Provincial Towns Cup Plate Final on Friday night the 21st of April at Ashbourne. The plate is often a great launch pad into next season so come up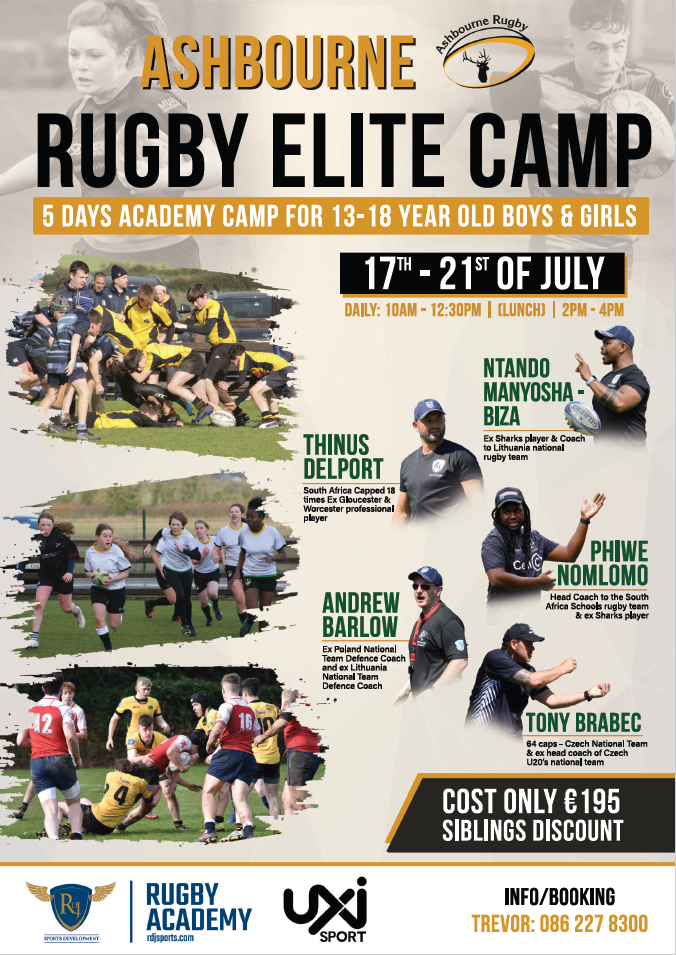 Ashbourne Rugby are delighted to bring an Elite Rugby Coaching Camp to Ashbourne this Summer Specifically for our YOUTH Boys & Girls Players. This Elite Camp is primarily run by ex: Professional and International South Africa & European Players and Coaches
Orla and Judy ran the first ever Elite Rugby Camp held in conjunction with and hosted by Ashbourne Club Womens Head Coach - Judy Bobbett & S&C Coach - Orla Hayes @ashbournerfc It was fantastic to see players from Dundalk, Suttonians, Boyne,
Ashbourne Rugby Club travel to Clondalkin Rugby Club in the semi-final of the Provincial Towns Cup Plate. Ashbourne will be trying to win a 4th final appearance in this competition, winning it in 2001 and 2015 (beaten finalists in 2011).