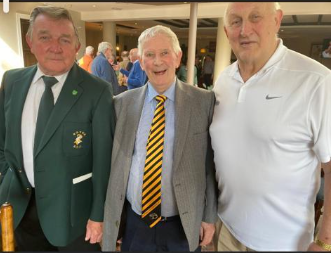 Passing of Paddy Neville
We would like to offer our condolences to the family of Patrick (Paddy) Neville who just passed away in the last few days.
Paddy would not be known to many of the members today but he was one of the 'Rolestown Inn' crew – now Kettles Country House Hotel – and played in the early 80's with the club. This crew was made up of the like of the Smiths, the Gleeson's and the Swords contingent such as Martin Daly, Noel McLoughlin, Gus Keane, Des Rainey, Joe Reilly, Kevin Colgan, JJ Farrelly, and Bill Duggan who would stop off every Thursday after training for recovery after training. I am sure I have missed some, but these people made up a lot of the teams we fielded back then.
Paddy was a Delvin RFC man originally who played with the Smiths and thus his connection to joining Ashbourne RFC, once he finished in Delvin. He was a prop and using an old saying, he was as 'hard as nails' but also was a total gentleman.
He was a great guy and we offer our condolences to his family.
Please find details of his arrangements below.
The picture shows Paddy, in the middle, wearing the Ashbourne tie, along with Alex Smith on the right and Jim Walker from Boyne RFC
https://rip.ie/death-notice/patrick-pat-neville-portrane-dublin/520337