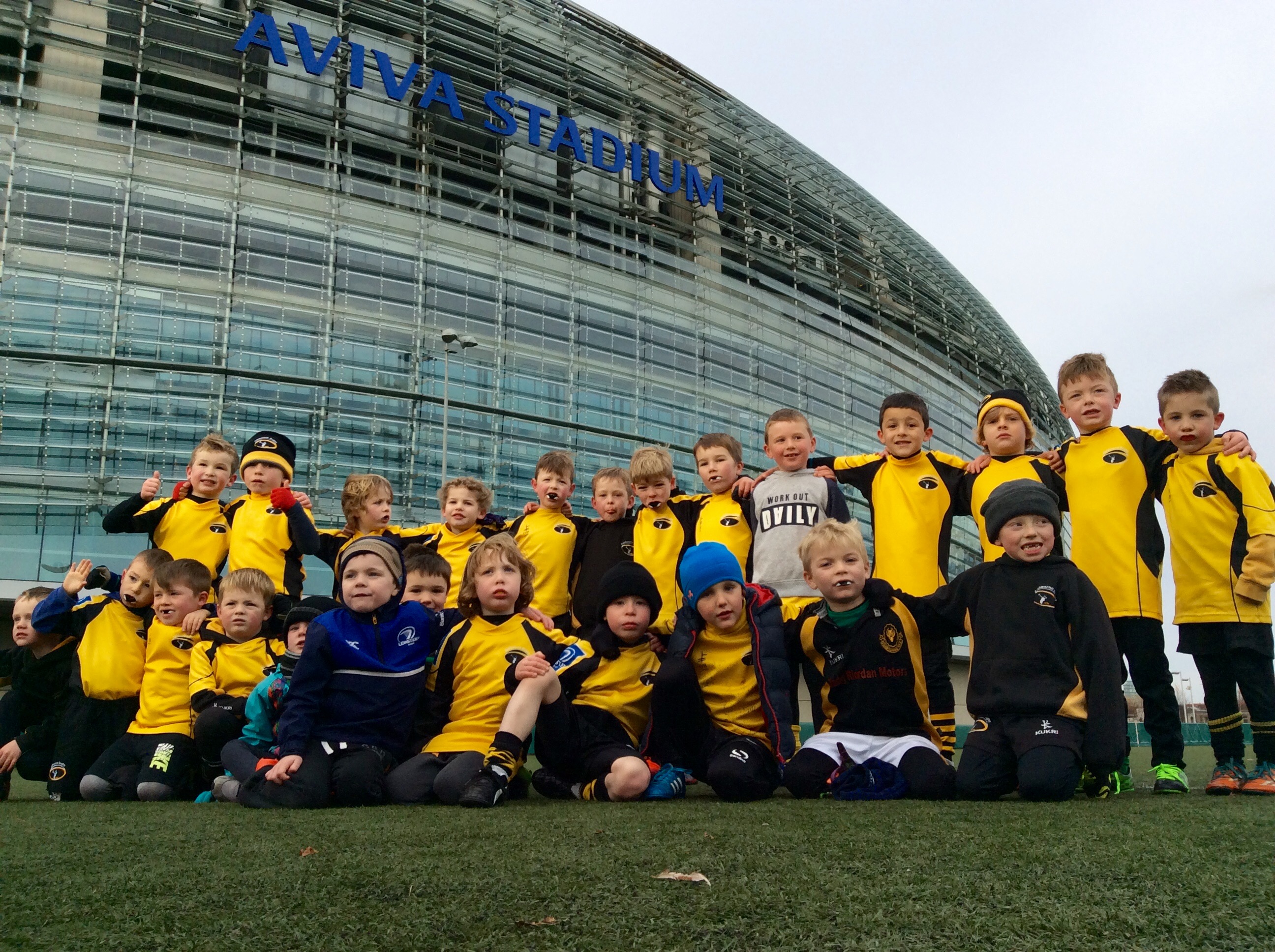 Ashbourne U6/U7's at the Aviva … signs of things to come!
U6 / U7 Lansdowne Blitz
Ashbourne RFC U6/U7 teams travelled to the home of rugby in Leinster to play against Lansdowne RFC U6/U7 in a combined blitz between the two clubs on Sunday 04/12/16, in the shadows of the Aviva Stadium.
Ashbourne fielded four teams, with over 30 players travelling for a 9.15am start in bitterly cold conditions on their all-weather pitch and despite losing some of our players to the dreaded winter bug that's about. Some really exciting play was observed and cheered on by an ever fervent group of parents from the side-lines. The games were all tightly fought battles with some wonderful individual moves and tries by both sides.
The day ended up in a draw and both teams repaired off to the clubhouse for much needed warming up and breakfasts of champions! An especial thanks to all the parents who braved the conditions and travelled the distance in what was a truly wonderful and enjoyable morning of rugby.
We look forward to travelling to the AVIVA in the years ahead to cheer on some of these young stars when they are playing for province or country, as some of them surely will.
Training resumes this coming Saturday (10th of December) at 1.30 pm with a reminder that the Senior Team is playing in the All-Ireland Junior Cup Semi-Final at 2.30 pm and SANTA is coming to the club at 3pm.