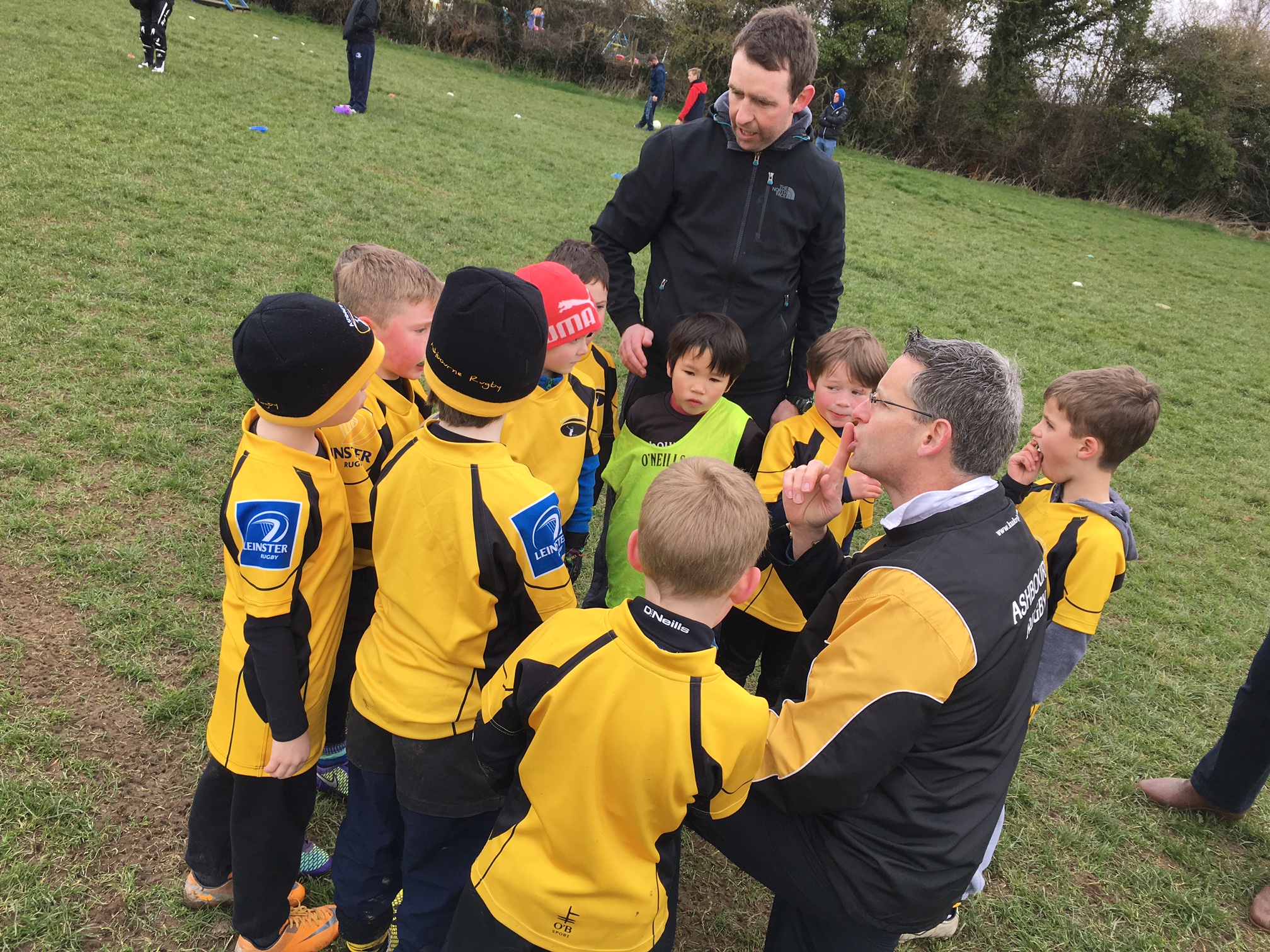 Ashbourne U7's Local Derby
Ashbourne U7's continued their travels last Sunday, with a short trip over the road to Ratoath RFC Senior Team. We were blessed with 20 eager lads showing up to take on our neighbouring hosts, who managed to get 2 teams together.
With the extra numbers Ashbourne were able to rotate the subs with great effect. Ashbourne were excellent at running forward when they had the ball, supporting their team members and running into space at every opportunity.
Jack Brennan, Ryan Hayes, Charlie Leonard, Mikey Flynn, Johnnie O'Connell, Evan Finglas, Kealan Jordan, Adam Keeling, Columb Mulkerrin and Sean Og Smith were key playmakers, running excellent lines and making significant breaks to either set up or score tries.
Defensive leadership was displayed by Robert Moran, who excelled at getting up quick to get the tags in. He was not alone though as Jeff Mahon, Dylan Pentony, Louis Murphy, Quinn O'Reilly, Jack McLaughlin, Joshua Colville, Hugh Hanley, Kealan Jordan and Jack Ryan were all brilliant at keeping the Ratoath try count to a minimum and always running in support available for a pass when we had the ball.
Both Ashbourne teams played both Ratoath's teams and there were plenty of great passing, quick tagging and some brilliant tries. Ratoath played their hearts out and gave us four great matches but they couldn't get to grips with Ashbourne's speed in offence and physicality in defence.
Ratoath also didn't disappoint with generous hospitality of refreshments and cake afterwards. It was a great way to finish for the Easter Break. There are a few matches scheduled before the end of the season and Ashbourne U7's are all set to finish the season on a high.
We would like to thank Ratoath for their hospitality. Hopefully they will come and visit us soon, so we can return the hospitality.
Ashbourne U7's Team Back Row left to right: Jack Brennan, Charlie Leonard, Louis Murphy, Columb Mulkerrin, Johnnie O'Connell, Kealan Jordan, Ryan Hayes, Mikey Flynn, Jack McLaughlin and Evan Finglas.
Front Row left to right: Adam Keeling, Jack Ryan, Jeff Mahon, Sean Og Smith, Robert Moran, Callum Kelly, Dylan Pentony, Hugh Hanley, Joshua Colville and Quinn O'Reilly.